Mulch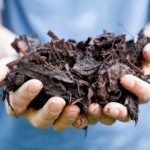 A layer of mulch is the best natural defense in keeping soil cool, water in and weeds out. Plus it makes your yard look great. We carry both bagged and bulk mulches.
Bagged Mulches
Shredded Hardwood • Black Dyed • Brown Dyed • Shredded Pine • Fine pine • Pine Mini Nuggets • Pine Silver Dollar
Bulk Mulches
Double Shredded Hardwood • Black Dyed • Brown Dyed • Pine Fine Mulch
Fieldstone/Boulders
Stone adds a beautiful natural element to your garden. Use pea gravel for pathways, Field stone for steppers and small boulders as accents.
Premium Soils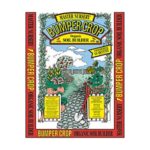 From high performance lightweight potting soils to Organic Bumper Crop Compost, we have a selection of soils to make your thumb greener.
Potting Soils
Pro-mix All Purpose Mix- Pro-Mix is our favorite lightweight potting soil. It's specially formulated for a wide range of plants. It's so versatile you can use it for houseplants as well as annual planters. It's what we use at the nursery for our planters. Image needed
Bumper Crop Gardeners Gold Potting soil- Gardener's Gold is amazing for all your annual planters! It's a blend of sphagnum peat moss, composted hen manure, shellfish, perlite and very old dark bark. Its high nutrients will keep your plants thriving!
Hoffman Specialty Potting soils include: African Violet potting soil, Bonsai potting soil mix, Cactus Soil, Horticultural Charcoal, Orchid Mix and more.
Garden Soils
Bumper Crop® Soil Builder – Bumper Crop can greatly improve the quality of your garden soil. It will loosen clay and other hard, compacted earths, improving drainage, planting texture, and aeration. In all kinds of garden soils, Bumper Crop® Soil Builder will make cultivation easier, provide better moisture absorption and retention, increase all-around soil aeration and provide a beneficial environment for micro-organisms. Image Needed
LeafGro- A composted blend of leaves and grass clippings. Great for amending soil, to improve composition and moisture retention. Image needed
Bulk Soils
Compost- a great cost effective way to enrich your garden soil. Our compost is blended in house to ensure its nutrient rich and well-aged.
Screened Topsoil- Our screened topsoil is great for fill dirt or to improve your soil composition for planting.
Fertilizers
We carry a wide array of fertilizers from general granular fertilizers such as Espoma to specialty fertilizers such as Jacks Classic which we use here at the nursery.
Other Gardening Supplies
We carry a wide variety of garden accessories to enhance the beauty of your home and garden.
Pottery
Fountains
Statuary
Birdbaths
Trellises
Arbors