Current Premier Specials
Currently there are no Premier Specials check back in spring!
Enjoy The Benefits… Become A Member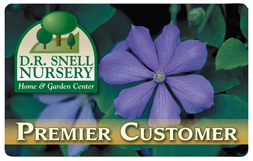 FREE membership.
SPECIAL offers and promotions.
Unadvertised in store specials and discounts.
Earn Reward Dollars that get emailed quarterly.
Invitations to special events.
Receive 1 card and 2 key tags.
All purchases kept on file, when presented with card or last name.
Designed to reward our loyal customers!
As a member, you're entitled to special savings every time you shop and use your card or key tag.
Earning Your Premier Customer Coupons
Just have your card scanned at the register every time you make a purchase. Reward points cannot be credited to your account after your transaction is complete. Rewards get emailed quarterly.
Your Privacy Is Our Priority
Therefore, you have our word that the information you give us will remain strictly confidential.
Become a member now!
Save
Save
Save